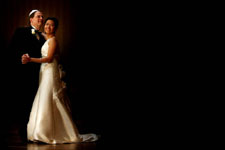 Awards after awards, accolades upon accolades, Lito Genilo, owner of
Smart Shot Studio
, has garnered for almost every year since 1994. These are but testaments to the great artistry and passion this wedding photographer puts in every photo he takes. He treats these wedding photos with the respect and care they deserve. After all, wedding photography is his bread-and-butter. Yet, photography is more than that.
Photography
is his life.
Lito Genilo is so in demand that as of this writing, he has posted an announcement on his blog a
schedule of his tour abroad
, encouraging interested soon-to-wed couples to book an appointment early so he and his team could be on location especially on their wedding day.
Read more about Lito Genilo and Smart Shot Studio...