Church? CHECK! Wedding Flowers? CHECK! Wedding reception venue?....Hmmm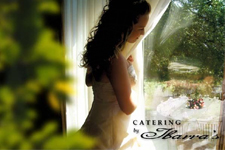 One would think that choosing a wedding reception venue would not be a problem. After all, there are so many places to choose from, right? Wrong. In reality, if you're looking for the perfect place, there is only a number of them that can satisfy your needs and meet your wedding budget at the same time. For one, busy couples tying the knot within Metro Manila would want to have their wedding venue minutes away from their wedding church. Second, every couple would want exclusivity and elegance, to make their private wedding affair enjoyable and memorable. And most importantly, a wedding venue that won't hurt their pocket.
Fortunately,
Ibarra's Party Venues & Catering
is there to be your answered prayer – from the beautiful settings down to the sumptuous food.
Read more about Ibarra's affordable wedding venues in Metro Manila...